EXTRA WiFi Device
EXTRA WIFi device is a router hotspot. The device allows you to become part of the EXTRA WiFi network, share and resell your internet connection, to people in your area and earn daily incomes and life time commissions.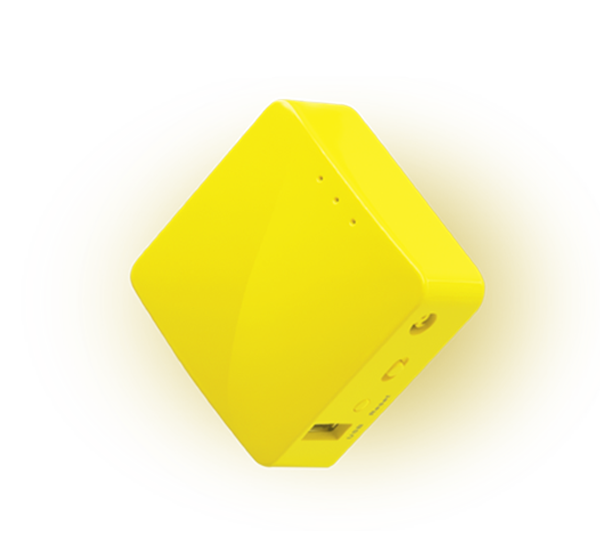 The device is a small mini WiFi hotspot. When you connect the device to your internet connection it creates EXTRA WiFi Zone in the area, and by using the EXTRA WiFi management system you can control and administrate the device, share and resell your WiFi connection, control and supervise users and activities remotely and more.
3 Ways To Connect To Power Supply
Able to use a laptop or power bank or a standard 5V/1A DC adapters (sold separately) as a power supply.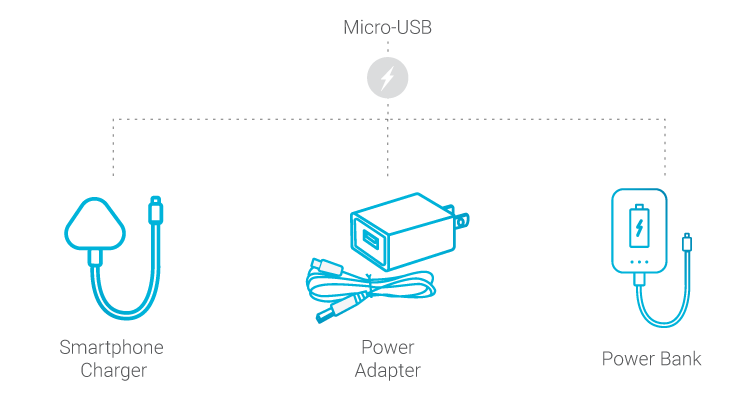 2 Ways To Access The Internet
EXTRA WiFi device can be connected to the Internet source through Ethernet cable or wireless as wireless repeater.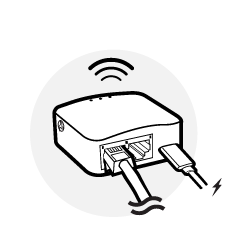 Ethernet Cable
Connect EXTRA WiFi device directly to your local router by Ethernet cable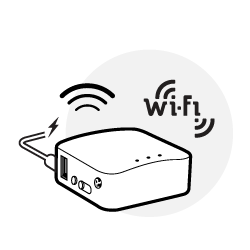 Wireless Repeater
Connect EXTRA WiFi device to other WiFi networks in the area in a wireless way with no cable.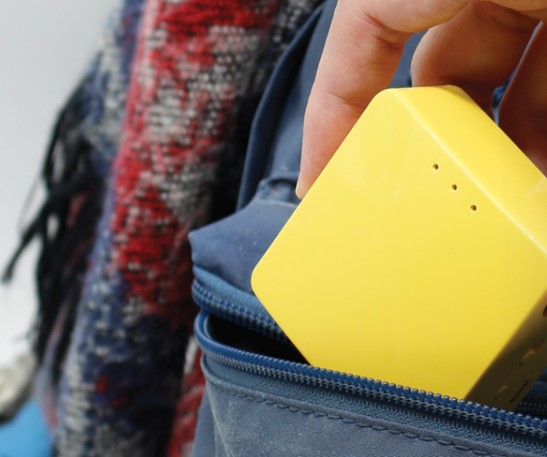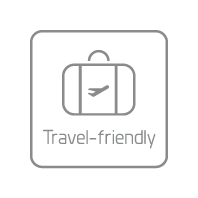 Travel-Friendly
Converting a public network (wired/wireless) to your EXTRA WiFi zone, for secure surfing. Only 39g (1.41 Oz) and very pocket-friendly.
Interface
1 x WAN Ethernet port
1 x LAN Ethernet port
3 x LEDs
1 x USB 2.0 port
1 x Micro USB port
Antennas
Internal
Protocol
IEEE 802.11b/g/n
Wi-Fi Speed
300Mbps (2.4GHz)
TX power
<20dBm
Ethernet Port
2 x 10/100M
LEDs
Wireless status / Power supply
Power Input
5V/1A Micro USB
Power Consumption
<2.75W
Operating Temperture
0 ~ 40°C (32 ~ 104°F)
Storage Temperture
-20~70°C (-4~158°F)
Dimension / Weight
58 x 58 x 25mm / 40g
Simple Easy Installation
Once you get your new EXTRA WiFi device you have to install it in few simple steps.
Get discount email.
Get notified when we have additional special promotions